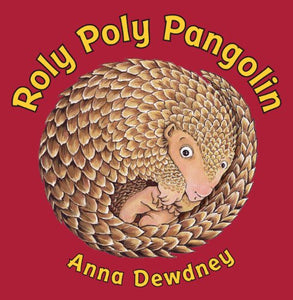 Author: Anna Dewdney
Brand: Viking Juvenile
Edition: First Edition
ISBN: 0670011606
Number Of Pages: 40
Publisher: Viking Juvenile
Release Date: 2010-03-09
Details:
Roly Poly, very small, doesn?t like new things at all.
Meet Roly Poly Pangolin?a little pangolin who?d rather stick close to his mama instead of facing anything unfamiliar. Whether it?s a line of ants, a friendly monkey, or a loud noise, Roly Poly runs the other way. Then he hears something that really scares him. So he does what all pangolins do when they?re frightened?he rolls up into a tiny ball. But Roly Poly is surprised when he finally peeks out, because another ball is peeking back . . . it?s a small pangolin just like him!
Anna Dewdney has created another irresistible character to reassure children about the world around them.


EAN: 9780670011605
Package Dimensions: 10.6 x 10.3 x 0.5 inches