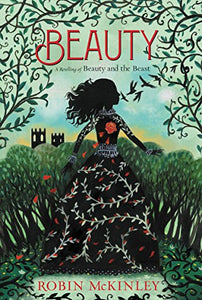 Author: Robin McKinley
Age Range:
 8 - 12 years
Grade Level:
 3 - 7
Paperback:
 320 pages
Publisher:
 Greenwillow Books; Reprint edition (June 19, 2018)
ISBN: 006280345X
Details:
From Newbery Medal–winning author Robin McKinley, this beloved story illuminates an unlikely love story—Beauty and the Beast. This fortieth-anniversary edition features a striking new package for the award-winning novel. Publishers Weekly called Beauty "A splendid story."
Beauty has never liked her nickname. She is thin and awkward; it is her two sisters who are the beautiful ones. But what she lacks in appearance, she can perhaps make up for in courage.
When her father comes home with a tale of an enchanted castle in the forest and the terrible promise he had to make to the Beast who lives there, Beauty knows she must travel to the castle, a prisoner of her own free will. Her father insists that he will not let her go, but she responds, "Cannot a Beast be tamed?"
Newbery Medalist Robin McKinley's beloved and acclaimed novel has been delighting readers for more than forty years. ALA Booklist called Beauty "A captivating novel."
"A reader feels as though it's all unfolding for the very first time."—The Guardian
An ALA Notable Book for Children
A Best Book for Young Adults
EAN: 9780062803450
Package Dimensions: 7.6 x 5.1 x 0.8 inches
Languages: English